Prada is the most unlikely-looking punk, but that is how she sees herself. "It's true," she explains, grey pearl-drop earrings dancing at her earlobes as she speaks. "Not punk in a superficial way, but in finding a way to change things, to go against the system." For Prada, punk is not about safety pins through noses. Punk is a state of mind, an approach to life and a constant, restless questioning of the status quo.
Turtle Neck, Size 44 / $298  Skirt, Size 40 / $248  Square Toe Pump, Size 39.5 / $298
Prada has a habit of taking familiar classics or the clichés of good taste and turning them into something strange.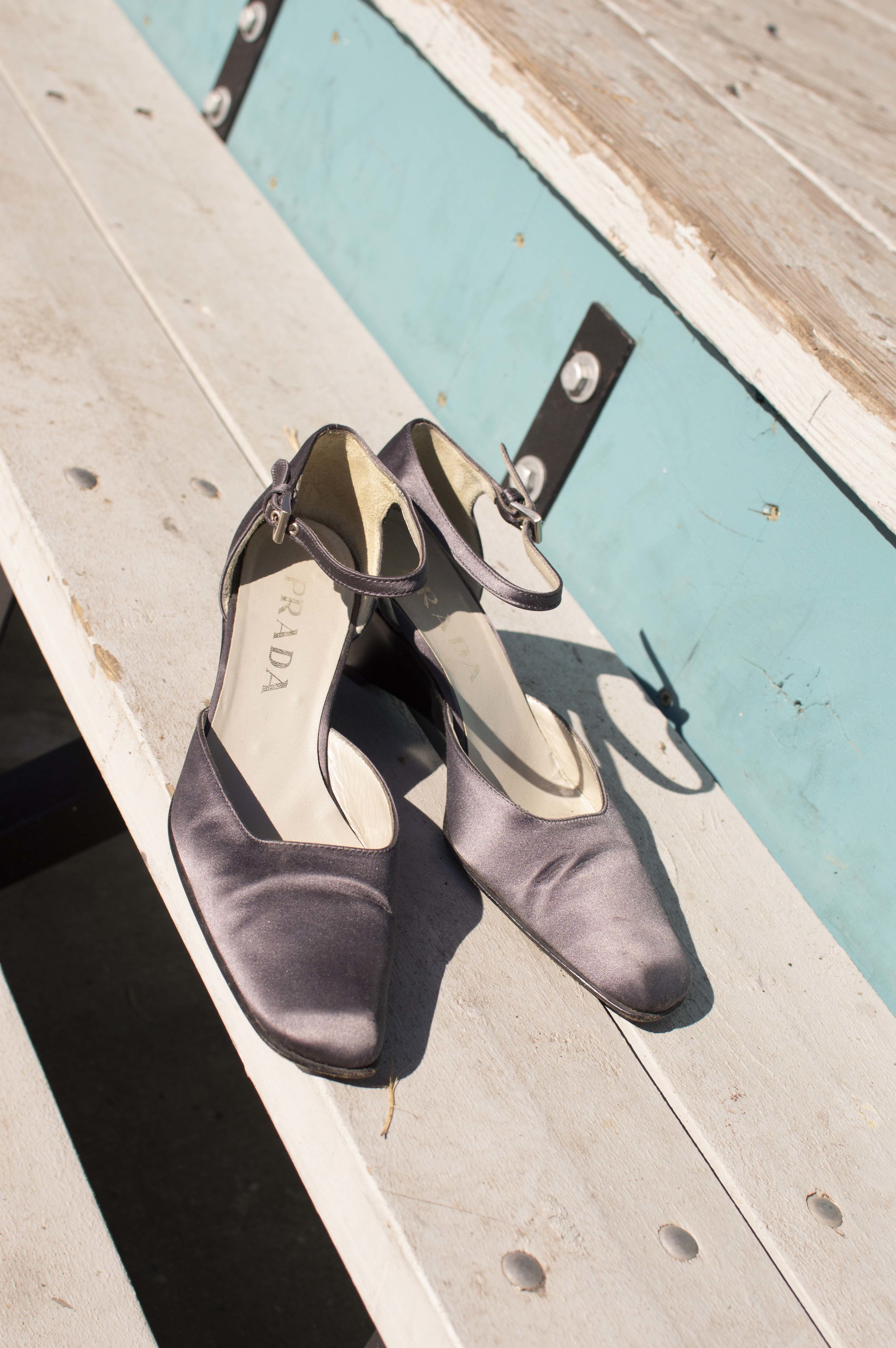 Dress, Size 42 / $298          Sneakers, Size 37 + 38 Available / $448
Pleated Dress, Size 42 / $398          Vitello Daino Zip Tote / $1998
For all their quirk, there's a provocative assertiveness to her designs. A woman wearing Prada can't be ignored.
Dress, Size 42 / $398          Patent Leather Pumps, size 40.5 / $298
Skirt, Size 40 / $248  Blazer, Size 38 / $348  Coral Suede Pumps, Size 38.5 / $348
Text excerpts taken from Miuccia Prada's Interview with Vogue UK