Kathryn Amberleigh Sock Heel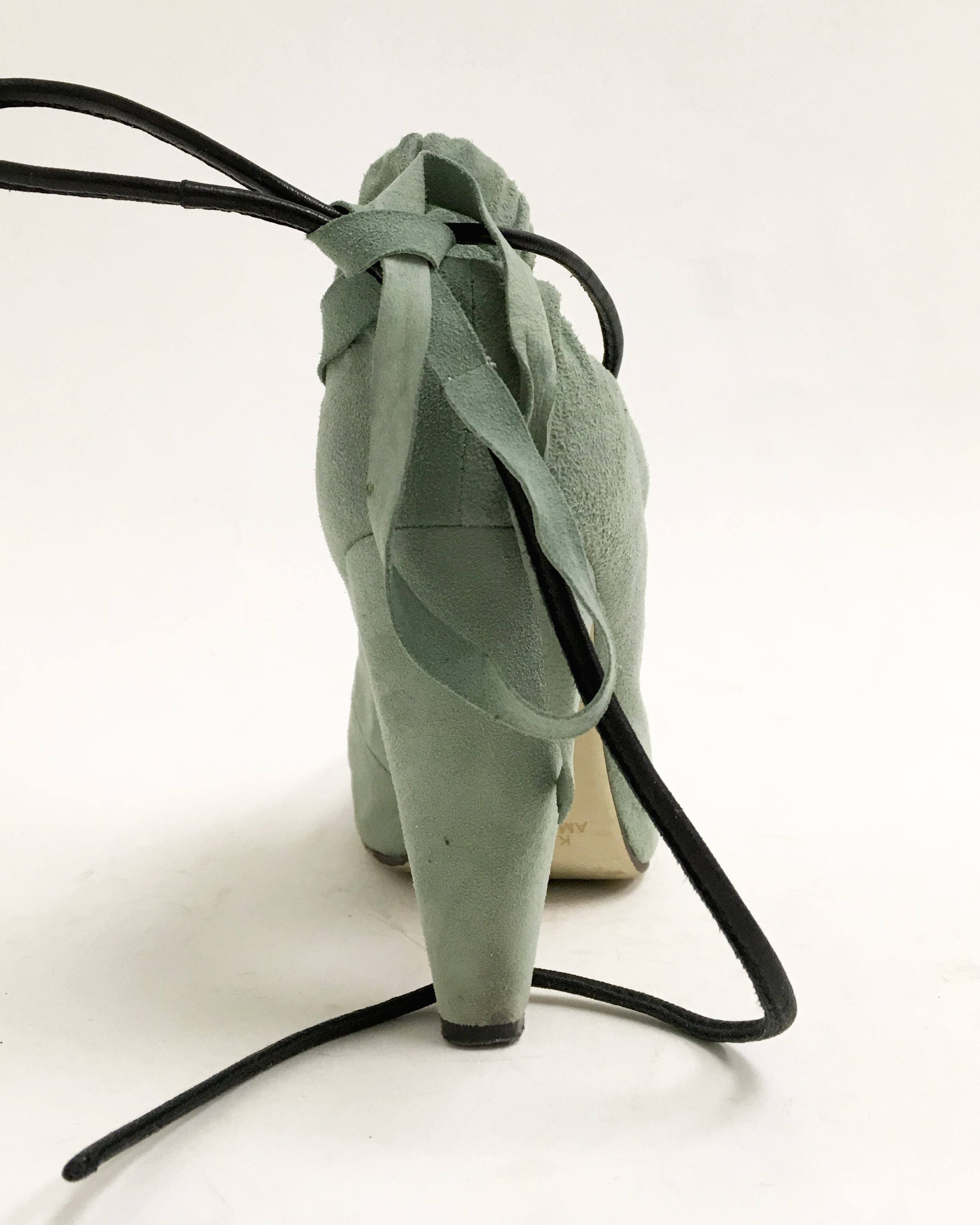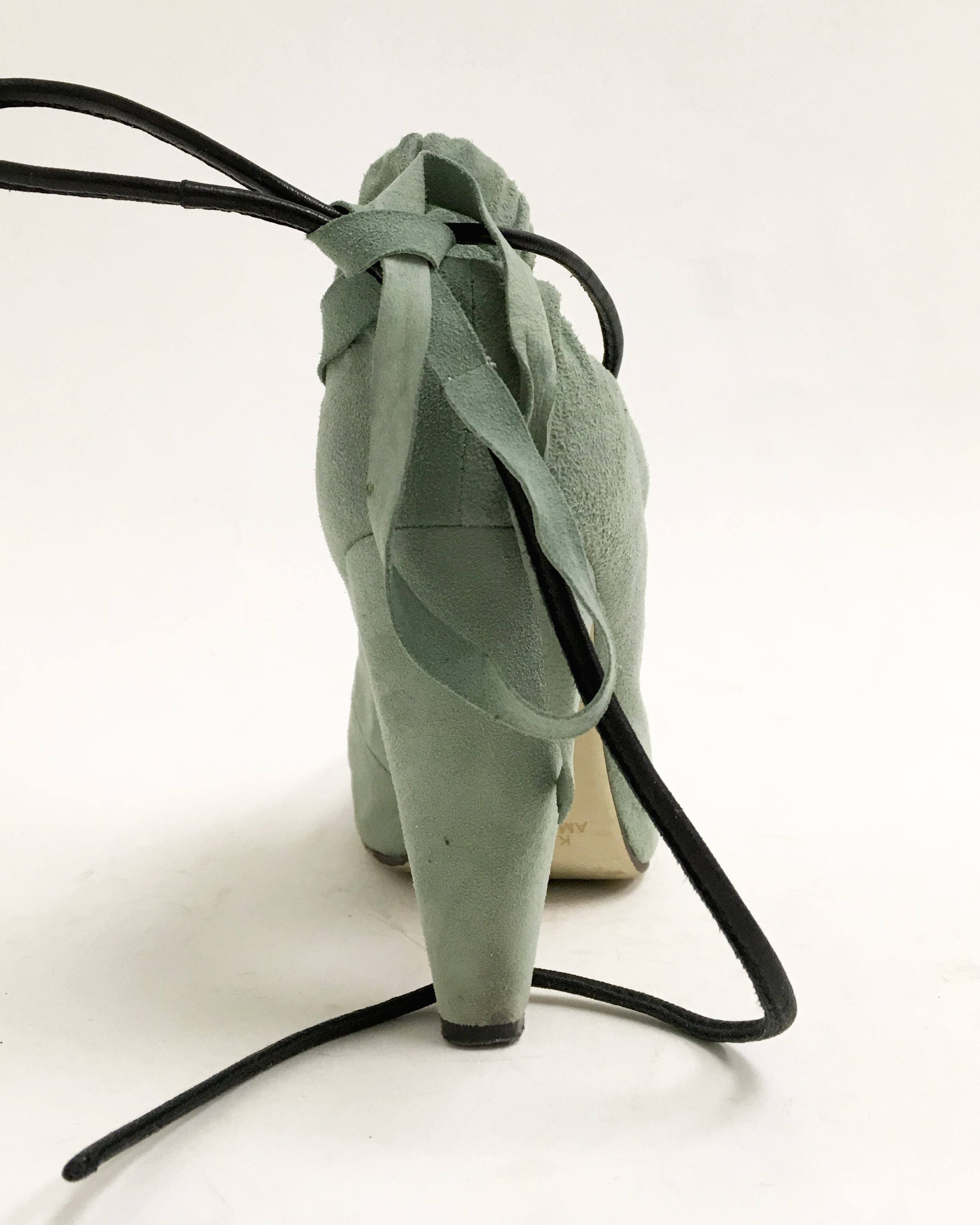 sold out
Kathryn Amberleigh Sock Heel
From the start up New York designer Kathryn Amberleigh is this sock ballet heel.
Elasticated sock top line
Mixed material ballet tie
Suede Upper
Leather lining & sole
Size: US 7
Condition: Excellent Condition, wear to the leather sole expected of 1-2 wears.
About the Designer: Kathryn Amberleigh is a New York based independent shoe artist, stylist, and photographer. She graduated from Fashion Institute of Technology (FIT) in New York City, and majored in Fashion Design. She was the recipient of FIT Graduate Fashion Show Award for her Haute Couture special occasion evening dress. Obsessed with women's shoe design and craftsmanship, she started to work on her own design shoes for many other artists, brands, and companies, and collaborated with many fashion designers for Fashion Week runway shows.