Anna Sui Ruffle Blouse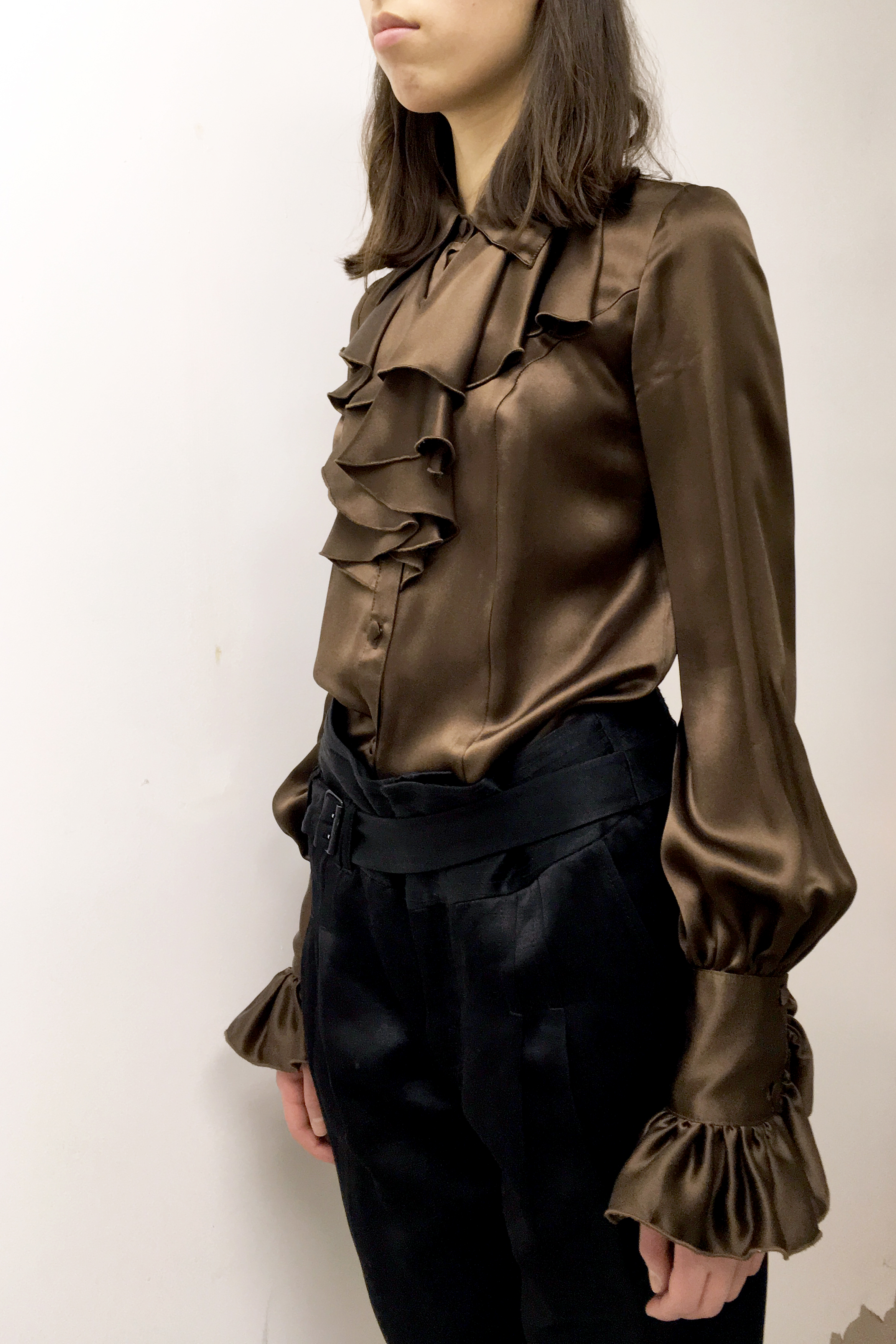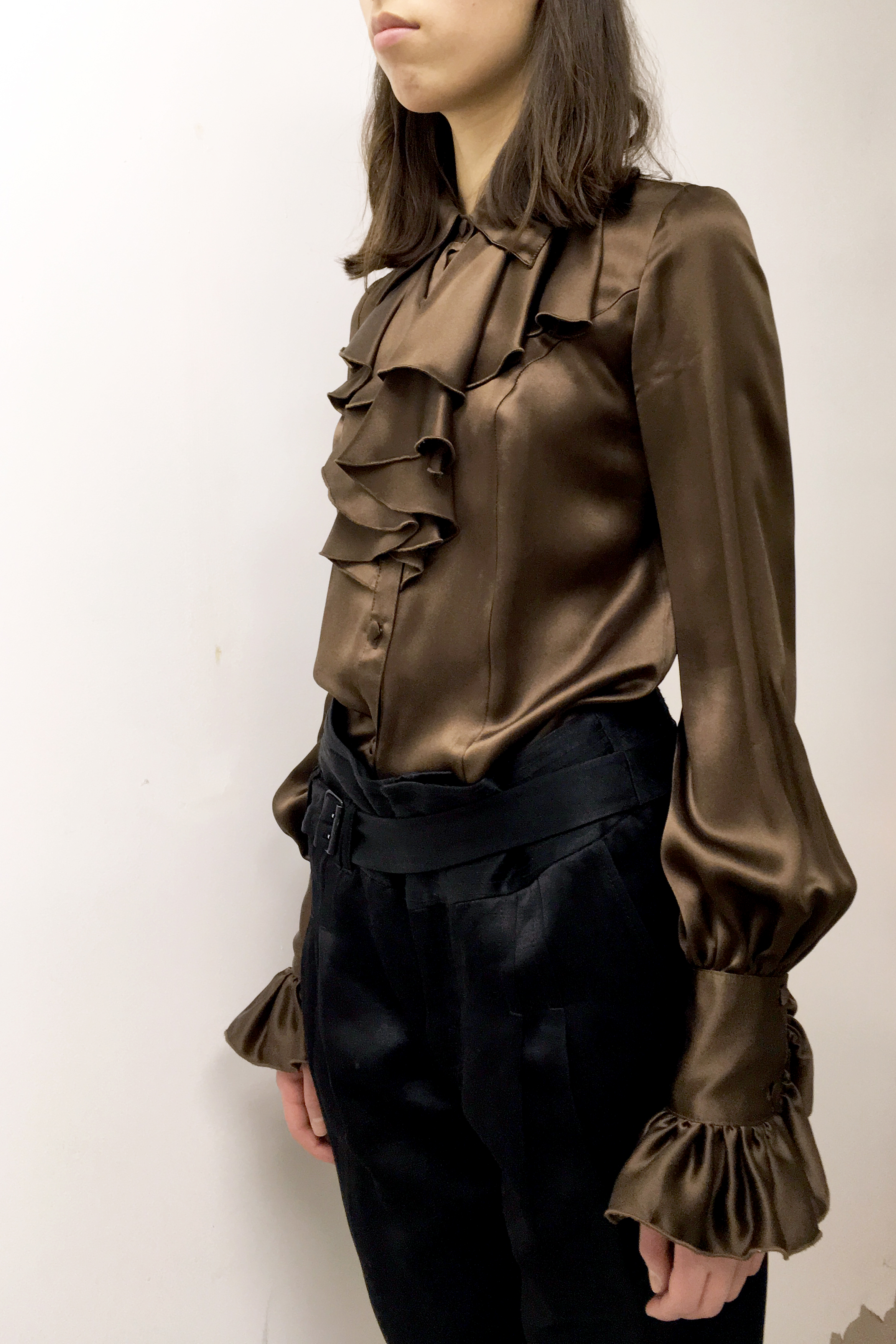 sold out
Anna Sui Ruffle Blouse
A victorian romance period inspired ruffle blouse by Anna Sui. Pristine Condition, no signs of wear or damage.
Extended collar points
Front layered ruffle
Tailored button cuff sleeve with extended ruffle
Button Front Closure
Size: US 4
Fabric Content: 100% Silk
About the Designer: Anna Sui's collections take you on a creative journey that is unparalleled in the world of fashion. Mixing vintage styles with her current cultural obsessions, she effortlessly makes hip and exuberant original clothes. Whether Anna's inspiration is Victorian cowboys, Warhol superstars or Finnish textile prints, her depth of cultural knowledge is always apparent.