Issey Miyake Pleated Evening Jacket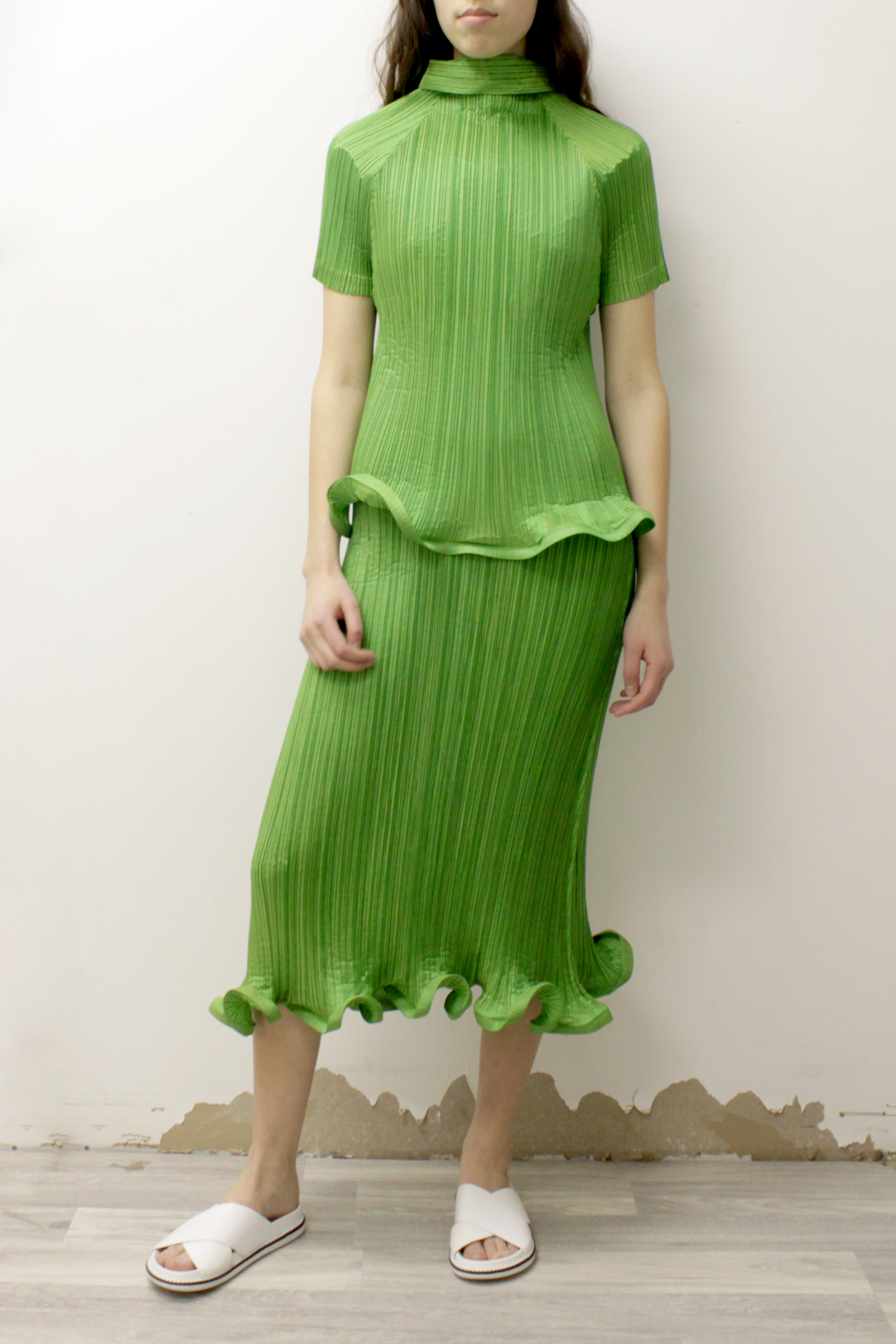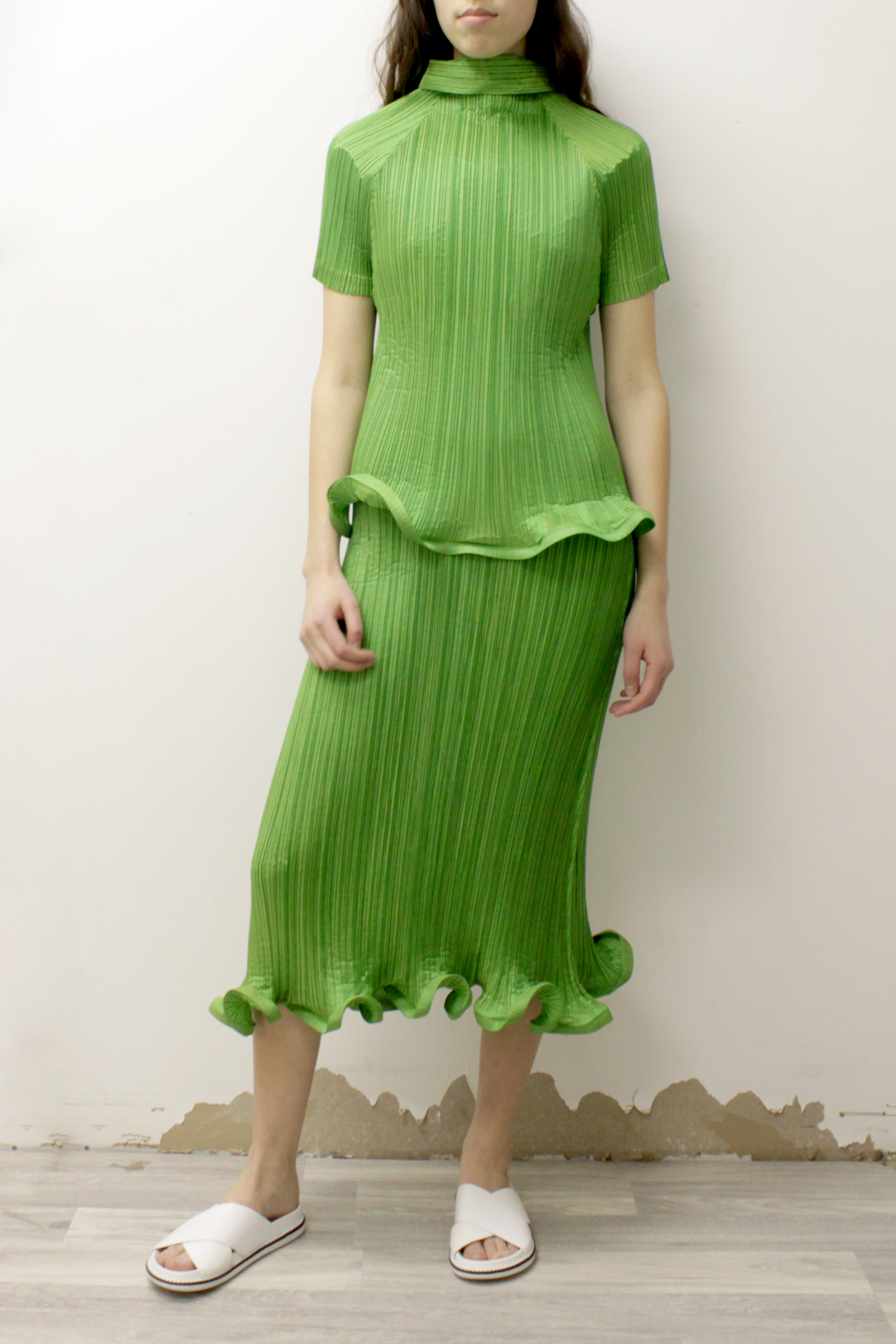 sold out
Issey Miyake Pleated Evening Jacket
Issey Miyake mainline evening jacket in iconic accordion pleat fabrication. Pristine Condition, no signs of wear or damage.
Set-In sleeves with pleat direction change
Single button collar
Oval opening worn front or backwards
Interfacing reinforced ruffle bottom hem
Sculptural Design
Size: Medium, oversized expandable fit
Fabric Content: 100% Polyester
About the Brand: Issey Miyake's basic philosophy is the continuing focus on both the importance of imagination and the development of new technology in which to make clothing. Miyake's first brand collection was launched in 1971, later incorporating as Issey Miyake Inc. In the late 1980s, Issey Miyake began to experiment with pleating to develop more flexibility in movement. His development of Garment Pleating was represented in the 1993 collection "Pleats Please". The process used involved cutting and sewing the garments first and then placing them between layers of paper to be fed through a heated press for pleating. Today, the House of Issey Miyake is run by Yoshiyuki Miyamae.