Sane Ring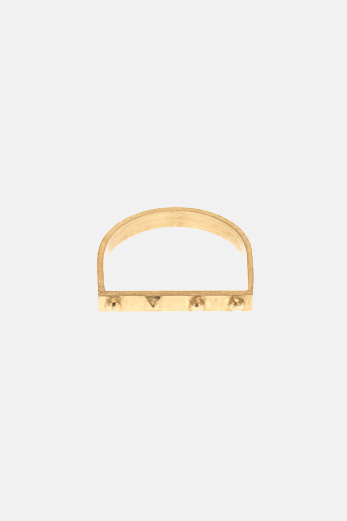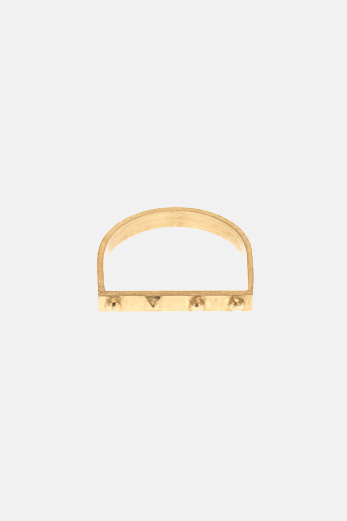 Sane Ring
Maria Black | Sane Ring
Gold ring with stud detailing.
Metal: Gold plated .925 sterling silver, Oxidized sterling silver
About the Designer: MARIA BLACK JEWELLERY is founded on the pure idea of combining aesthetics and artistry. Allowing contemporary fashion jewellery to emphasize the everyday look of modern women, and to challenge the common perception of body adornment. Patterns and shapes sculpted of precious metals define each collection. Maria Black creates each collection with an underlying expression of her passions and experiences, so every collection owns a feeling or personality and becomes a complete story. Two halves becomes one unit, triangles appear in triplicate, skinny rings and stacking makes delicate fragments, strong statements and earrings requiring only one piercing create the unexpected illusion of multiple piercings. Maria's designs are intended to encourage individual creative freedom.